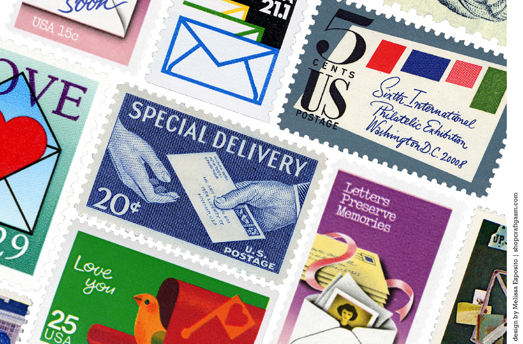 If you live in Chicago or Washington, DC, you are in luck - there are letter writing socials coming up this Saturday in both those fine cities.
LWA Letter Writing Social in Chicago
In Chicago, the
Letter Writers Alliance
is hosting a social at
Read/Write Library
from 2-5pm. "Bring your address book and favorite pen. Well-behaved children are welcome with a parent or guardian." You need to RSVP for this one, as there is a limit of 20 attendees, and right now they're about half filled up.
National Postal Museum Letter Writing Social in Washington, DC
In Washington, DC, the
Smithsonian National Postal Museum
is hosting a
Letter Writing Social
, too. The National Postal Museum event is from 12-3pm, free, and open to the public. No RSVP necessary, just stop on by! What they say about the event:
Amaze a friend by sending an artfully handwritten, paper-based message instead of the usual tweet or text. They might just write you back!
One-of-a-kind stationery, unique postcards, pretty paper, ink stamps, retro airmail labels, cancelled stamps, a somewhat functional typewriter, and mailable supplies are provided in this veritable letter-writing lounge. Postage stamps available for purchase in the museum's Stamp Store.
Again, both events take place this Saturday, April 28.
Lovely stamp image design above by
Melissa Esposito of Craftgasm
.